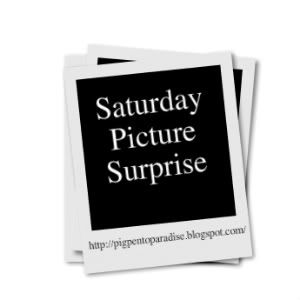 What is Saturday Picture Surprise?
Well since we are so busy through the week, lets spend a few minutes on Saturday to have fun, reminisce, and share are pictures with everyone. Every Saturday a random month, year and picture number that is in your folder will be listed. The pictures will go back to the year 2000 since a lot of us didn't have digital cameras until after 2000. But you don't have to have a digital camera. If you have all your pictures organized outside the computer, that is GREAT! You can always scan them in to share.
Here is an example:
The surprise picture will be:
August, 2006
#23
You will find a picture in your August 2006 folder and it will be the 23rd picture in that folder and post it to your blog or flickr or any photo sharing site. If you don't have the exact surprise picture, pick the next closes, month, year or number. There is also a button you can display on your blog/post as well, you can grab it on my sidebar. We all deserve to have fun too!