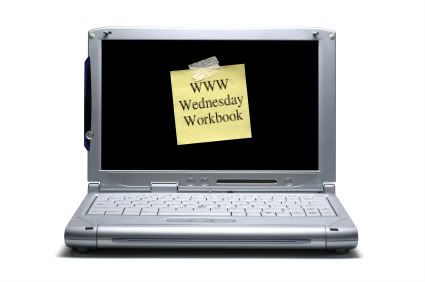 WWW Wednesday Workbook is a gathering of interesting organizing tips I find from the world wide web. There will be five catergories, Office Organization, Home Organization, Car Organization, Life Organization & Miscellaneous Organization.
Martha Stewart shares an idea about creating a
Chalkboard Wall Calendar
for your office.
Abby at
Organizing Life
tells you step by step of what you
should do to organize your coat closet.
Jeri at
Jeri's Organizing & Decluttering New's
has a list of great products that would be very assessable for your car organization.
Steph at
Problem Solving Mom
show how to create your
own personalize planner pages.
Alice at
A Walk In The Garden
gives a short easy tip on how to organize your earrings.